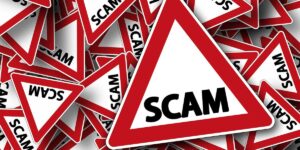 A guide to choosing a reputable fence contractor in the Central Florida market
Let's be honest.  Let's be real.  Most businesses in the Central Florida marketplace are flat-out disappointing.  We're often forced to settle or accept substandard customer service, product, workmanship, and even scams.  Rarely are customers left satisfied.
As our owner always says, "Don't trust all that you hear, but trust 100% of what you see", which is especially true when it comes to the fencing industry. It's impossible to drive through any given neighborhood and not find that 80% of the existing fences are falling, warping, wiggling, or discolored. Is this what fences are supposed to do? Should I need to replace my investment every 5 years? These issues bring up many questions, but there's only one answer.
We noticed potential customers in the Central Florida Market place were starved for information. It did not matter if it was fencing or some other service. All the customer wanted was information. Information beyond what a company's marketing materials could provide or what a likable salesperson could present. What they wanted was a real conversation with a real person who understood their industry, service, and products. Simply put, they wanted the ability to make a well-informed decision.
That is often difficult to come across in today's market, so we have made it our company's goal to educate the consumer so that they do not make costly mistakes. This article will cover red flags in the industry that may lead to subpar products or loss of money entirely. Follow these crucial steps when choosing a contractor to help yourself make the best-informed decision possible.
The first step that many people skip is checking the Better Business Bureau, Angie's List, or other trusted sites. It is quite common for companies to use fake reviews on Google or Facebook to help boost their ratings, and the 5-star reviews may drown the 1-stars, but don't let that blind you. Read those 1-star reviews and take them into consideration. Some sites, such as the BBB, allow the company or contractor to reply to their reviews. Do they own up to their mistakes and try to make it right, or do they argue with the customer? A company that argues with their customer is a red flag.
Look for reviews from customer's neighbors. It is common to see reviews from neighbors about messes left on lawns, or landscaping that was destroyed. If a company does not respect a neighboring yard, they won't respect yours.
Look for reviews of bad communications with the company. You may see some that say, "the salesman was responsive and attentive until we signed, and now we can't reach anyone!" That is a surefire red flag. It is common for fence companies to ask for large "material deposits" (50-60% of total bill), and then disappear, leaving the homeowner out thousands of dollars.
Ask questions about the materials being used. Many companies will advertise high-quality products and provide economy grade materials upon installation, leaving homeowners paying a huge markup for a fence that will need replacement in 3-5 years. A reputable company should be able to provide you with manufacturer and warranty information. Look online for reviews on the material quality before you sign a contract.
Check that the company or contractor you want to work with is licensed. Go to Sunbiz, and search either the company name or contractor's name. If they are listed as "inactive", they are not currently licensed. Additionally, ask for the company's or contractors' insurance information. If they are not insured and you allow them onto your property, that is a recipe for disaster. If possible, look for a company or contractor who is insured and bonded. The difference here is that the bond works as second insurance and protects the property owner.
Sunbiz will show you how often a contractor has closed and re-opened as another company name every year or two. That is a sign of a scam company. It makes them more difficult to trace. Additionally, look for a contractor with a storefront or physical address.
Lastly, watch out for bogus awards. "Best of Orlando Fences 2018" a company will boast online. It looks great, but is it real? If legitimate, the company should appear when searching for the award name online. Chances are, "Frank's Fencing" is not the number one rated fence company in your city.
When in doubt, call Paramount Fencing. Our customer service and installation are superior and proven.  We are ranked number one on referral sites such as Angie's List, NextDoor, and the Better Business Bureau. Our number 1 goal is to educate the consumer regardless if they go with us or go with someone else.  That is what we do, and we will still be here for you regardless.
TO SCHEDULE A FREE ESTIMATE CALL!  (407) 341-2720 Family Owned & Operated Since 2003 Veteran Owned and Operated.