THE BEST WAY TO JUDGE THE CHARACTER OF A COMPANY IS BY LISTENING TO THE CUSTOMERS THEY SERVE.  BELOW ARE A FEW OF THE HUNDREDS OF LETTERS WE RECEIVED OVER THE YEARS. 
The Moore Project: Field Fence -  Geneva, Florida
Hi Kip. Thank you so much for your help getting our fence built.  It has worked out really well for us and our dog. She is a real little sweetheart and we love her to death. I have recommended you to a couple of people.   I don't know if they will called you or not but I would tell anybody that you're a great guy and you do good.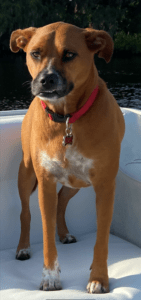 The Kalicki Project:
Aluminum Fence - Waterford
We were extremely pleased with every aspect of business done with Paramount Fencing from the first meeting to the final gate adjustment. Kip was extremely knowledgeable and did a great job of describing the options. He even gave us hints to make working with the HOA ARB problem-free.  He worked hard to get the job done at a price we were comfortable with.  Work began on the day promised and the workers arrived on time and were friendly and respectful.  Hardest working guys I've ever seen. The fence looks beautiful and we are so pleased, Spending money these days is not something we take lightly so it means a lot knowing that we paid for and received quality.
The Hume Project:
Wood Fence - Lake Mary.
I have to say first of all that I have never given a good rating across the board to any company.  There are always little things that would cause the rating to go down at least in one category.  This company is truly an exception. Kip and his crew did an excellent job.  They exceeded my expectations with the quality of materials and the timely completion of the job.   Yes, I spent more than the other quote I received, but Kip knew what he was doing and built me a quality fence.  The wood is thicker than other fences, it was done board-on-board, and they put the posts 4 feet into the ground.  This fence should last a good 20 years or more.  Dividing the cost by 20 years is approximately $210 per year.    The other quote I got was $3,500, and it would have been a standard wood fence, not board-on-board, with the posts into the ground the minimum number of feet required by the County.   A fence like that would probably last 10 - 15 years, like my last one.  Dividing that cost by 10 years is $350 per year, dividing it by 15 years is $233 per year.  So even though it cost me more initially to have Paramount make this fence, this fence is actually LESS EXPENSIVE than the other quotes I received.  And it's a much nicer-looking fence, too. I would not hesitate to recommend Paramount Fencing.
The Hamilton Project:
Vinyl Fence - Minneola
Excellent. I contacted them since I was in need of getting my gates repaired. Kip offered to give me the coupon that had recently been on Angie's List which would save me some money. They went out and looked at my gates and quoted me a higher price due to the amount of work that was needed. Kip authorized a lower price than we agreed on and the work was done the next day. They always followed up and kept in touch with me. It was an excellent experience!
The May Project:   Wood Fencing – Winter Park

I have dealt with fencing contractors in the past and with no reservations, Paramount Fencing is by far the best. Quality materials, an owner who knows and loves his business, professional installers, and with a reasonable cost- what more as a consumer would one want? Installing a fence is more complicated than one would think- dealing with town codes, homeowners associations, and neighbors. Paramount made it easy from start to finish. Highly recommend!
The Farley Project:
Custom Fence - Orlando
This was a love-hate job. I loved not having a fence for the view but needed one for the dog. I priced both PVC vs wood with four contractors. Seven if you add the ones who either didn't show up or would only work over the internet and would not come out to see the job. I felt the best working with Kip, he walked the job, and after he got the job, showed up with the installer and went over it again. The installer was an excellent carpenter and made us a first-class fence out of first-class materials. Thank you, Kip. Great job. Very hands-on.
The Farley Project:
Aluminum Fence - Lake Mary
Kip and his crew did an exceptional job on our fence!! From start to finish I knew we had picked the right person for this job! Everyone was so courteous and the fence looks awesome!! We had interviewed other contractors for the job but decided to go with Kip because of his reviews on Angie's list and after meeting with him in person! If you're looking for a top-quality company to install a fence, look no further!! Paramount Fencing is the Company for you!!!
The Vaughan Project:
Vinyl Fence - Orlando
Every once in a while you come away from an experience knowing that it was the best possible choice, this was one of those. I almost did not solicit a bid from them because they were not listed with the Better Business Bureau but the comments on Angie's list were so overwhelming that I obtained a bid from them as well as two other fencing companies. Their bid was not the lowest but I believe based upon the material and the care that went into the job it was the cheapest. They kept me well informed every step of the way, their employees were well mannered and worked well with my lawn people and my neighbors. Without solicitation a Notarized Notice of Termination of Notice of Commencement, including a statement that all lienors had been paid. This was truly a pleasant experience.
The Brown Project:
Wood Fence - Oviedo
Outstanding job. Options were thoroughly explained and discussed, workers were knowledgeable, pleasant, and professional. The job was started on time and finished sooner than quoted. The finished product is lovely. On-time and on a budget - WOW! The owner oversaw the job and was available to answer questions whenever we needed him. A month after the job was completed we asked his advice on sealants and paints and he gave such a detailed answer that we were able to purchase the exact product we wanted. The company does not take any money upfront - you pay when the job is completed and you are satisfied with the results.
The Vennette Project:
Custom Fence - Lake Mary
It was a pleasure to work with Paramount Fencing from start to finish. When the estimate was given, they knew I would be obtaining other estimates and gave me a number of questions I should ask to ensure the fence was being built properly, i.e. the number of boards per foot, type of screws used, etc. Paramount 's bid was in the same ballpark as the others, but the level of detail provided with the estimate and the thoroughness of the presentation easily convinced me that this was the company I wanted to do the job. When they took the measurements, I was informed that the old fence had not been installed along the property line and I gained 2' of the additional yard along with the new fence. Prior to starting, Paramount wrote the neighbors a letter to let them know what was happening. Permits were pulled and the installation crew arrived early and worked steadily. The fence was finished in 2 days and the gates are fantastic -- the way they are built and the hardware used ensures they will not sag. Kip, the owner, takes pride in his company and really knows his stuff. I have had plumbers, roofers, etc. on the property since the fence installation and everyone has commented on the quality and looks of this installation.
The Ocio Project: 
Wood Fence - Clermont
When our son and his family bought a house on a large lot in Clermont, Fl., they were thrilled and we were so happy for them. Until we found out the back yard was not fenced. They have two young children and we were so worried that they would be unsafe without constant adult supervision. We live in Las Vegas, Nv. The whole deal was done on our cells, without a hitch. Our son was oblivious to the cost, but he and his wife got to choose the fencing they wanted. There was a last-minute addition to cover another window. Other than that, my husband and I just wanted it done before our visit on 3/23/10. It was finished about 2 days before. We weren't there during the construction, but our son's family had nothing but good things to say about the guys that did the work. And the fence is absolutely beautiful! The kids love it and they are safe. Mom and Dad let them go out to play at any time unless it's raining hard. You should really check out the photos. Look at the tops and bottoms of the sections. They are perfectly even, even on the ups and downs of the big back yard! Thanks, Kip.
The Baker Project:
Custom Fence - Maitland
They provided a fence around our entire yard with some extra details. There was a window into some shared space with our neighbors. They were prompt and came back to make adjustments after it was in place, very professional.
The Elliot Project:
Wood Fence - Longwood
Kip was professional. He broke the estimate down into various options. He explained the process very well. He and his crew showed up when they said they would. They completed the work on time, with attention to detail, and cleaned up after themselves.
The Staneart Project:
Vinyl Fence - Clermont
Absolutely wonderful...A friend had referred us and we researched on Angie's list, and he totally lives up to the hype that you read. He really has a great design aesthetic but with a foundational understanding of workmanship, kind of like an engineering mindset. It was a great combination...we told him what we wanted and then through each step, he offered suggestions and alternatives that really enhanced the project. He was very patient with my questions and very responsive to any contact. When the job started, he sent an update every day, stayed in touch, working with the neighbors, etc. When we ran into an issue with the property line, he worked with us to determine a solution that we were comfortable with. We feel like he really went the extra mile with every decision and every extra touch that he put into it. Something as simple as, on the gate, he thought about that we would drive out of it every morning and see this wire against our pretty white fence so, he took extra time to paint the wire white so it would blend better. I mean, that's pretty detailed...putting a spring on the gate so it closes on its own (so that the dogs can't get out) but adding a hook latch so we could hold it open and it still look nice if we needed to. He was very innovative in how he combined the wire and the vinyl, something I had never seen but it looks great! His team was very professional, cleaned up every day, seemed to enjoy the work (and maybe the challenges we presented:)) and did a great job! There were a couple of places they hit a line, they fixed it before we even knew it had happened. Also, there was no money upfront, even though we offered to put a deposit down since it was such a large project. He said that he prefers not to do that, he believes in getting paid when we have inspected the work and are happy. When it was complete, he met us there and walked the entire fence line (remember its an acre) showing us all the nuances about the fence, decisions that they had made to combat a line or whatever, and when we were done and happy was when he was ready to take payment. He is hands down, the best contractor/service provider I have worked with ever. We look like we have a horse farm and it is exactly what we envisioned. I would highly, highly recommend Kip and his company. We had another estimate that came in a less but there was no contribution to the design, no alternatives, etc. Just very cut and dry. We, despite being very conservative, made a conscious decision to pay the extra because we just felt the benefits we gained would far outweigh the difference. It wasn't a huge difference in price but the difference in what we got for the money is immeasurable. We are very conservative spenders, VERY conservative, spending this amount of money on a fence is a huge investment...but NO regrets at all. The quality is there and it was a great experience. We would pick Kip again, every time. I recommend you do too, it will be worth it.
The Durante Project:
Wood Fence - Orlando
They built the fence on-sight. The owner and employees were professional, courteous, and did a beautiful job. They obtained a permit, and submitted a form to the Home Owners Assoc., tore down the original fence, disposed of it, trimmed any bushes that obstructed the building of the new fence, and when finished, they cleaned up beautifully. The work was finished in 2 days, and this was a big fence! They moved the footprint of the fence to be more visually pleasing and put in 2 gates with hardware. This fence is strong and beautiful and the gates are great! I would recommend this company to anyone and use them again - the problem is this fence will last the rest of my life!
The Russell Project: 
Custom Fence - Orlando
It was a pleasure to work with this company from start to finish. On the first meeting, the owner discussed all options in detail so that I could make an informed decision. He pulled all of the paperwork, etc..., and even took the step of contacting my neighbors to let them know of the upcoming construction. They located my property survey markers to verify the construction plans. This company takes care of every detail, which makes the process very easy. The fence itself is exactly what I wanted. Not only is it beautiful, but it's built to last. Very sturdy construction. The workers take great pride in their profession, and it shows.
The Chernow Project: 
Aluminum Fence - Lake Mary
Kip and his crew did a great job. From the estimate to the wrap-up, the team did a quality job and was very professional. Kip helped me make the right choice of materials and I couldn't be happier with the job. In every case, Kip went well above and beyond what was expected. His follow-up care is nothing short of amazing. I can highly recommend him without hesitation.
The Warnick Project: 
Custom Fence - College Park
Kip was right on time for our appointment and was very thorough and professional with his estimating process. His invoice was laid out to be easily understood and listed every board, nail, and screw by size and quantity. He also wanted no money upfront which is always a sign of a reputable organization. The job was done right and done exceptionally well, custom-built on-site with no preassembled wood panels or gates. The only lag time (about 3 weeks) issue was because of the steel fencing has to be made specifically for the job. I highly recommend Paramount Fencing.
The Coster Project:
Vinyl Fence - Windermere
Prior to the installation, Kip secured the permit and mailed out notices to all the adjoining neighbors letting them know we would be installing a fence adjacent to their property. The installation began on time with the arrival of Paramount 's crew and the fencing materials. They were able to locate all survey pins to ensure the fence would not be encroaching on neighboring property. The workers were very friendly and professional and contacted me several times during the installation when they had questions that needed answering. On the first day of installation, they ran into a problem. A neighbor's sprinkler head was installed on the property where the fence was to go and construction had to be shifted to another area until the development builder could get the sprinkler moved. After the sprinkler was moved, the same neighbor's swimming pool pump lines extended over the location where a post was to be installed. The work crew notified Kip and Kip drove to the manufacturer's site in Cocoa, FL to pick up longer rails to bridge the pump lines and they were installed the same day. The work crew installed a great looking, even fence, and finished on time even though they had to overcome these two obstacles. By mentioning Angie's List I got an upgrade to the fencing caps.
The Feidelman Project:
Wood Fence - Winter Springs
The job went very well. Kip scheduled an appointment shortly after I called him. He came out to give me an estimate as well as explain what was included. He went to great lengths to make sure that the fence was on my property line. He took care of applying for and obtaining the permit. He sent letters to my neighbors advising them that I was putting in a new fence and asking them if they had any concerns or questions. He worked things out so that I and my neighbors were satisfied. He then had the product delivered to the house and began work the same day. He and his workmen professionally built the fence and were very courteous and helpful with questions as they arose. After the fence was erected and the gates installed, Kip and I walked the fence line to make sure everything was satisfactory.
The Rawls Project: 
Vinyl Fence - Winter Park
Kip came out to look at the site and brought a catalog of fencing materials. He promptly e-mailed me estimates for 3 different models of PVC fencing. Once I obtained HOA approval, Heidi came out to my workplace and picked up the rest of my paperwork, which I greatly appreciated. My neighbor had some decorative plants that were growing on the fence that he wanted to remove prior to the demolition of the old fence. We were able to delay a few days to accommodate my neighbor (again, much appreciated). The fence removal took a little longer than anticipated, but that was due to extra screws used in the old fence. Construction went very smoothly. The crew did an excellent job through and through. I'm very pleased with my new fence.
The Glaros Project:
Aluminum Fence - Ocoee
The appointment for the estimate was made very quickly after my phone call. Kip came to the house and was very informative and personable. He explained in detail the different grades of aluminum and what needed to be done about the permitting process, and we went over various options for the fence. We decided to remove the old fencing completely because it was a cheaper grade and only 4 ft. high, and we had decided on the 5 ft. height. Kip took care of the permitting while we got our Homeowners Association approval, which took about 2 weeks. On the day of installation, Kip came out with two of his workers to oversee the beginning of the job, then he left. His workers were very meticulous about lining everything up properly and fitting everything together perfectly. They were there from 9 am to about 6:45 pm and did a fantastic job. They cleaned up after themselves, too, even taking the hose and washing down part of the fence that had gotten dirty. An added bonus was that the manufacturing company had mistakenly sent one 4 ft. wide gate and one 6 ft. wide gate, which is very expensive, at no extra cost to us. We had the choice of waiting a couple more days if we still wanted both gates to be 5 ft., but we went with what they sent. The 6 ft. gate will make it even easier for our lawn service to get the mower in.
The Libbe Project: 
Wood Fence - Casselberry
From start to finish, Paramount Fencing was an excellent contractor. We started out with having Kip, the owner, come out to measure the property and spend approximately 45 minutes with us discussing how they build fences, what the process will entail, and covering all details about the job. Paramount actually builds fences on-site so that it better matches the contour of your yard and is better constructed than the prefab panels that are typically used. After the yard survey and discussion, we had the proposal in about 24 hours. Once we signed the proposal, we had our fence in about 2 weeks. Paramount requires no deposit upfront, and you don't pay until the job is done and you have a final walk-through of the job with Kip. The installation crew was courteous and very professional. They took great strides to clean up afterward and to minimize the intrusion to our neighbor's yards. Kip kept us posted daily on the status of the job, any issues that came up, and when they would be finished. There was even a problem with the delivery of materials from the supplier that was identified around 5:00 pm on the first day which was subsequently corrected and new materials delivered by 8:00 am the next morning. While this did not delay our job at all, Kip apologized for the inconvenience and went out of his way to correct it. Most contractors would have used the substandard material that was delivered and not said a word. Paramount doesn't operate that way. Paramount exhibits the kind of customer service and satisfaction that should be done with all contractors. While the price of the job was slightly more than we wanted to spend, we are very pleased with the job. The extra money was well spent considering the quality of the materials, the quality of the workmanship, and the courtesy and customer service of the company.
The Pollock Project:
Wood Fence - Casselberry
I learned a great deal from the company website and from conversations with Mr. Kozlowski about the differences between custom-built fencing and prefab fence panels. We spent about half an hour face to face discussing the work his company does, and at no time did I feel any sales pressure. Custom-built fences are more expensive than prefab, but the advantages outweigh the extra cost. The estimate was detailed, we were scheduled at our convenience and the work went smoothly. I notice other peoples' fences now, and I can tell the difference between custom and prefab. Our neighbor's prefab fence is already popping its slats and it's less than a year old! I would definitely use Paramount Fencing in the future.
The Morris Project:  Custom Fence - Sanford

From the estimation to the completion of the job they were wonderful! Kip is extremely knowledgeable with regard to the current building code. The company handled permitting as well as marking the underground utilities. This company is one of the best companies I have hired to do work. They performed as promised and even went above and beyond to make sure that I was a satisfied customer. I would highly recommend them to anyone looking for a quality fence at a reasonable price.
The Elich Projects:
Vinyl Fence - Windermere
called Paramount and spoke with Kip, the owner. We set up an appointment for him to come to our house 2 days later. He showed up with plenty of catalogs and ideas from what we talked about on the phone. He understood what we were looking for and the unique challenges our land offered and offered solutions that worked in our budget. Once we decided on a Fence, he helped us prepare the paperwork for our HOA and he took care of all the permitting from the county. He even contacted our neighbors and told them what type of fence we were installing and asked if they would like to split the cost. The installation went flawlessly. The day of the installation we could not be home but he was able to proceed without us there. We came home that night to see our beautiful new fence ready to use. He was even able to dig out a little bit around the gate (as the ground was on a slope) so we could get full swing opening. We paid with a credit card and there were a few problems with the credit card machine (it charged us multiple times) but I contacted him and he had the problem sorted out and the overcharges refunded within two hours. Kip is great with communication and keeping you in the loop with the entire process and what needed to be done. I would use this company for any of my fencing needs in the future.
Mr. Zimmerman:
Wood Fence - Orlando
Great! My original contact person left the company but the switch to the new contact (Kip, the owner) was seamless. The work was done in 3 days and clean up was great. I had issues with 2 neighbors and Kip took care of all communication with them so that I didn't have to. One neighbor, in particular, sent a statement that all debris and damage to their property or vegetation would be paid for by me, so Paramount photographed the property before and after to avoid any false accusations. The fence looks absolutely great and I never thought it would make such a difference in my yard! Sure they were more expensive than others but well worth the cost IMHO!!